The U-Disc coupling innovation is engineered for infinite life, improved reliability, and reduced downtime.
Our coupling offers industry-leading torque capacity and 1.5 degree misalignment capability, resulting in infinite life when properly sized and aligned.
Disc couplings have become the preferred design for pumping and compressor applications used in the oil and gas industry, due to their high torque, speed, misalignment capabilities, and maintenance-free features. The advantages of the disc-style coupling have also driven the API 610 specifications.
The U-Disc 6 bolt unitized spacer disc coupling allows customers to save money by downsizing with a large hub option while meeting all the horsepower and torque requirements of the application.
The U-Disc coupling also helps prevent unexpected downtime costs by allowing inspection during operation. This is accomplished using a strobe light during operation and meets safety procedures.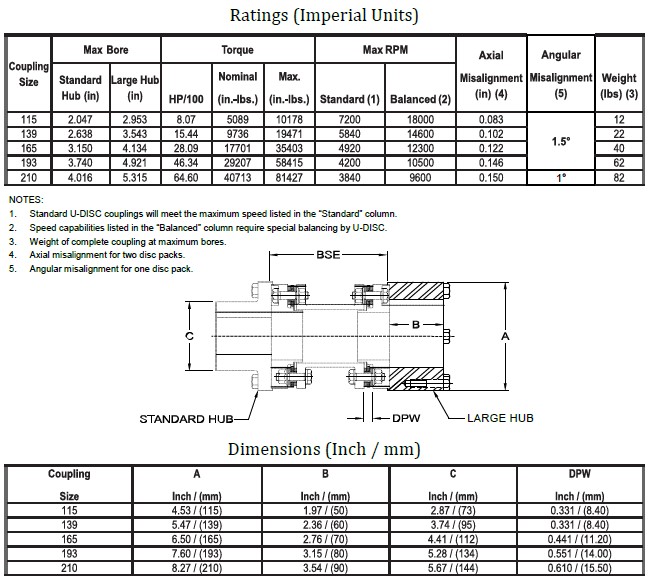 Click here to see more information on the geometry and design of the U-Disc.